Work
I've been fortunate to have a variety of experiences across many disciplines. Please feel free to follow the link below to my full portfolio of VFX, motion work and spots I have directed or creative directed.You can also check out my employment and soft skill experience on my resume.
About
I'm a multi-disciplinary artist with 15 years of agency and production house experience. I'm a VFX artist, motion designer and creative director. I use that combined experience to see a project through to completion - either solo or managing a team.Currently I am a creative director and project manager in the electronic visualization and immersive technologies field.I'm always open to new and exciting opportunities - even ones that diverge from my past experience!
Note: I was standing in for a friend in this photo while he adjusted his lighting. I ended up kind of liking it.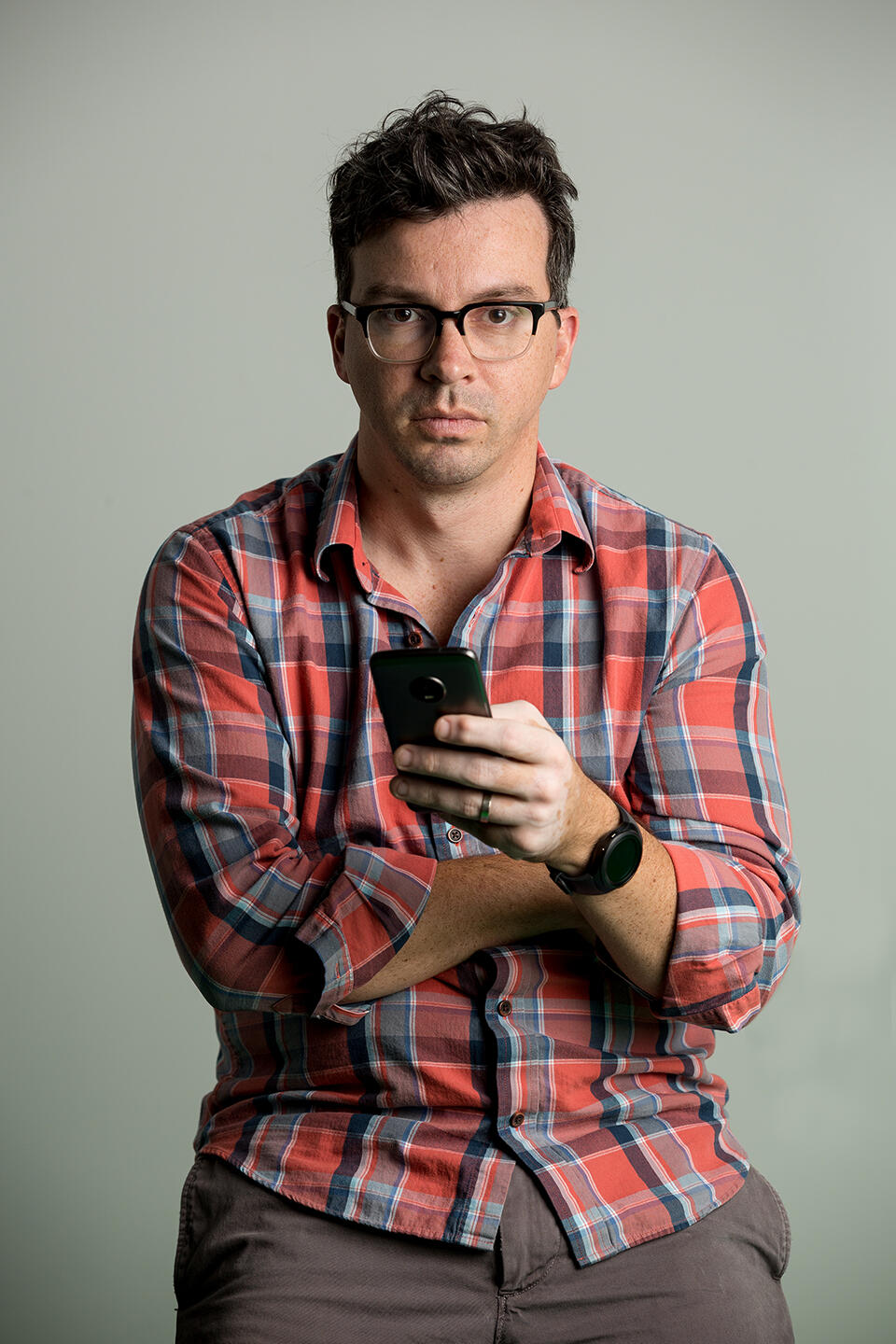 Contact
Need help with a project? Think I might be a good fit for something that's not even on my page? Let me know!
Feature Films
In addition to my normal duties as a creative director and motion graphics animator, I've also had the amazing opportunity to be a part of several VFX teams for feature films.
Jakob's Wife (2021): Lead Compositing and Digital Effects Artist

Deep Water (2021): On-Set Digital Asset FX

Breaking News in Yuba County (2021): On-Set Digital Asset FX

Queen & Slim (2019): On-Set Digital Asset FX

MA (2019): Mad Genius Lead Compositor and Digital Effects Artist

Malicious (2018): Lead Compositing and Digital Effects Artist

The Super (2017): Lead Compositing and Digital Effects Artist

1 Mile to You (2017): Visual Effects Supervisor & Digital Effects Artist
Work
Creative Director | Animation & Immersive Projects
Horizon Video Productions
April 2021 - PresentCreative Director | Sr. Animator | VP
Mad Genius, Inc
July 2009 - April 2021Animator
Eyevox, Inc
December 2007 - July 2009
Expertise
Creative Director - Fulfill clients' vision while managing productions from start to finish. Often collaborating with other departments and artists.Director - Direct various commercial and long form spots. On-set direction executing my own vision as well as contributing to pre-production and post production processes.Departmental - Develop methods of helping my team work more efficiently, from proper staging of workloads to accurate time tracking, while ensuring they maintain a healthy work-life balance.Per Project - Developing and adhering to budgets, planning project workloads from the first kickoff, managing along the way and delivering a successful final product within scope.Vice President - Managing higher level culture and personnel issues and advising upper management when necessary.IT and Project Management - assisted or led the implementation of new IT infrastructure as well as creating and modifying company wide project pipelines and management solutions.
Software Expertise
Cinema 4D

Maya

Octane, Arnold and Redshift Renderers

X-Particles (Cinema 4D)

Adobe After Effects - Compositing and VFX

AE Plugins (Red Giant Suite, Element 3D and More)

Mocha Pro - Roto/Tracking/Remove/Stabilize

Adobe Premiere Pro - Editing

Davinci Resolve and Fusion - Editing/Compositing

Justinmind - App & Digital Prop Prototyping

Photoshop/Illustrator/Rest of Adobe CC - Supplemental Graphic Work
Master of Fine Art - Electronic Visualization
Mississippi State UniversityBachelor of Fine Arts - Graphic Design
Mississippi State University